Workshop
Develop your business competencies in open workshops or organize dedicated workshops, tailored to your needs.
Open workshops
In our open workshops programme, we always discuss up-to-date topics from the business realm. Our experienced team of experts works with small groups, passing on knowledge in a practical and friendly way – based on the latest tools and methods. The workshops are interactive and the skills gained can be effectively used in everyday work.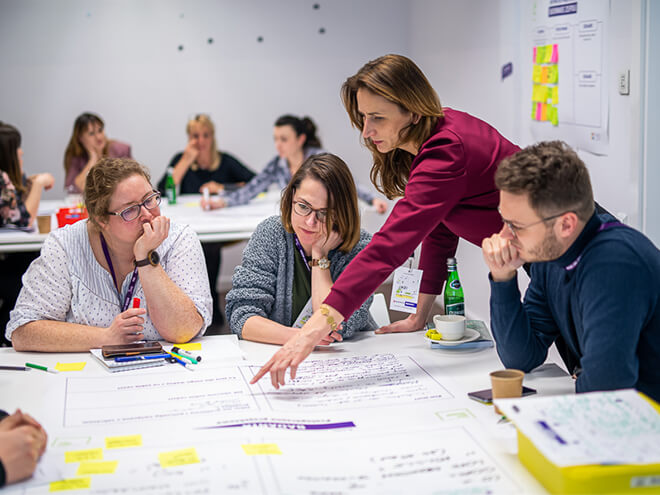 Tailored workshops
We conduct tailored business workshops – at any place and time. They are designed for groups of a dozen up to several hundred people. The training sessions are held at Concordia Design or in your Company's headquarters. We use interactive workshop methods, involving participants, integrating, motivating and solving real problems. This is all delivered under the supervision of our trusted trainers – practitioners.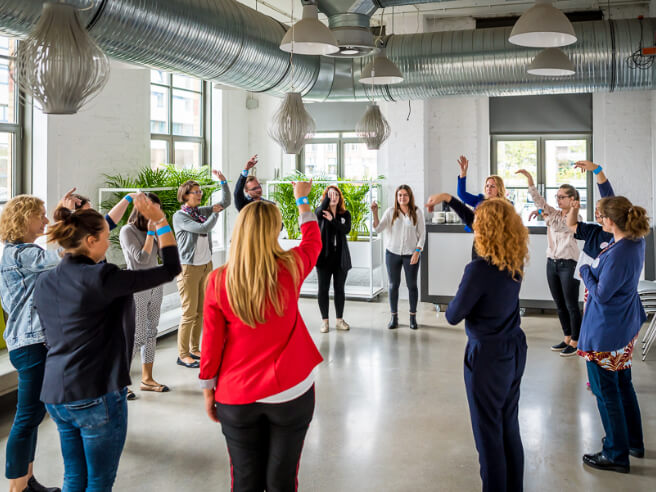 Clients' opinions:
Workshops on creative techniques with Sylwia Hull-Wosiek is an event I recommend to every company! I learned how to generate many new ideas and how to pick those really valuable. The techniques we practiced during the workshop will certainly be used in our daily professional work and I am sure they will help us create innovative solutions.
Krystian Bergman, Figaro
I took part in a Visual Thinking workshop with Edyta Paul. I had always felt that presenting my thoughts, plans, goals, assumptions or research conclusions in a graphic manner is the best way to share them, and during the workshops I gained knowledge as well as tools to do it effectively. Most importantly, thanks to the techniques discussed by Edyta, I know that you don't need artistic talents to create clear and comprehensible images for the presentation!
Anna Gorączka, Żabka
Creating a customer path is a key skill in my industry. Workshops with Agnieszka Mróz helped us organize our knowledge and acquire skills that will certainly make the customer service at our Town Hall more professional.
Konin Town Hall
Contact us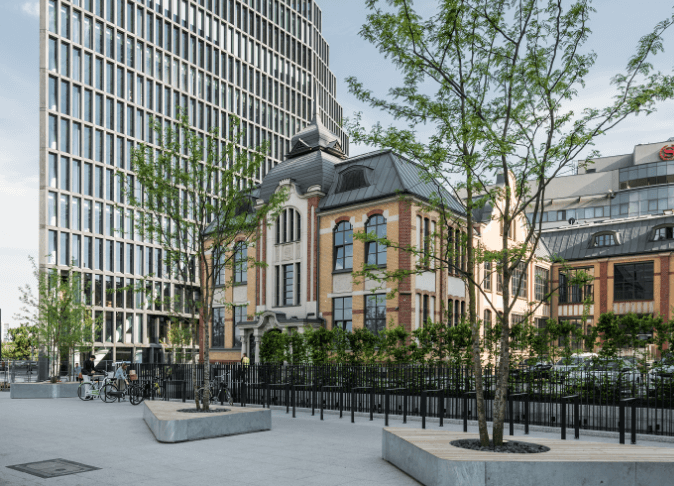 +48 61 667 44 05
m.paul@concordiadesign.pl